Strawberry 6.4.30 public API documentation¶ ↑
This is a reference documentation for the Strawberry public REST API.
The easiest way to get the exact format of request and example responses of API calls is to use the developer tools of the browser when accessing the web frontend.
The development tools are build into Chrome, Firefox and every other major browser. The Strawberry Client can be started with a QTWEBENGINE_REMOTE_DEBUGGING environment variable which then makes the development tool of the Client's browser available at the provided port:
QTWEBENGINE_REMOTE_DEBUGGING=8002 /Applications/Strawberry Client.app/Contents/MacOS/pamclient exposes the development tools at localhost:8002.
A a POST request creating a new session and the generated response will look like this in the Chrome DevTools: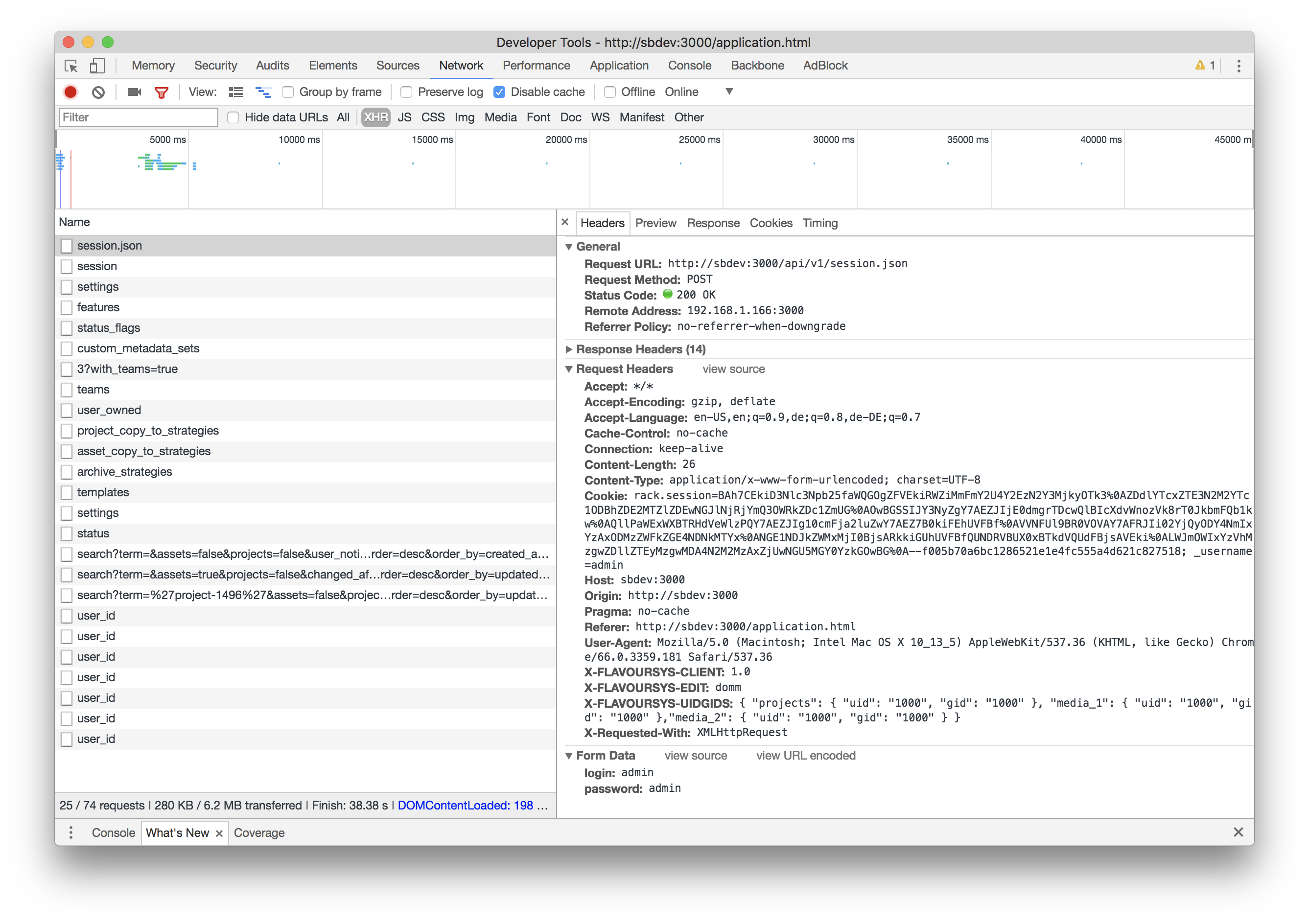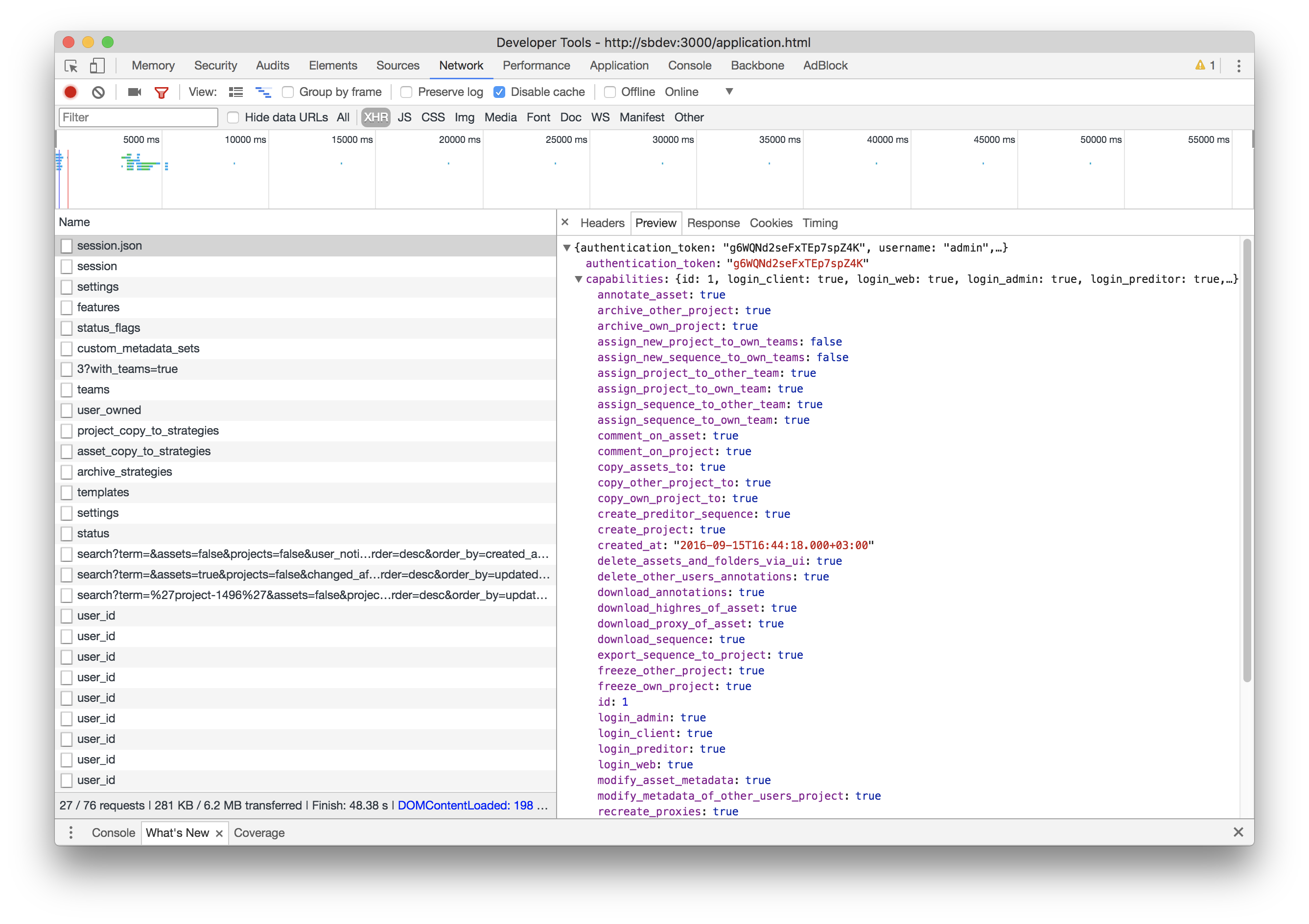 Notice¶ ↑
Some of the API requests need to include custom HTTP headers. Custom headers are always handled by Strawberry Client, but are not sent by standard browsers. As a result, some API calls will NOT work unless desired headers are provided and such behaviour is appropriate.
The fact that a function depends on a custom HTTP header is clearly indicated in its description.
Custom HTTP headers used in this API:
X-PAM-CLIENT - if present, it means that Strawberry Client (not a browser) is connecting to the application.

X-PAM-EDIT - contains the edit name.

X-PAM-UIDGIDS - contains uid and gid of a user which is represented by the edit name.
Authentication¶ ↑
Almost every request requires to be authenticated as a user. The recommended way to authenticate requests is to use API keys. Every user can have multiple API keys configured in ACCESS -> MANAGE USERS section in the Strawberry admin panel.
When sending request to the API provide a API key in the Authorization HTTP header:
curl -H 'Authorization: Bearer <Your API key>' http://server/api/v1/session.json
The previously documented auth_token based authorization still works but is not recommended anymore.