Projective brings structure to post-production workflows. Its flagship product, Strawberry, is in use throughout the media and entertainment industry. From single post-production agencies through to major broadcast companies and advertising agencies with global working practices, it gives creative users an optimal working environment, while allowing the IT team to manage the storage infrastructure demands for media workflows with extreme effectiveness.
Projective solves the pain of continuously managing shared storage overload, prevents orphaned or offline media files, removes duplication of files, enables both rushes ingest and project archiving, allows easy re-utilization of clips, and brings together collaborative features across different sites including "Review and Approval" functionality and virtual shared project environments.
Projective with its Strawberry On-Site, Multi-Site, and Skies platform brings project structure to media workflows across a hierarchy of distributed storage devices, while allowing the editors, and other creative users including freelancers, secure ease of access to projects and files. It provides deep integrations for NLE's, coupled with an enterprise-wide search and view solution, embedded within the user NLE working environment.
STRAWBERRY PRODUCT FAMILY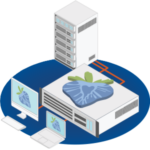 An on-premise system that enables the creative and production teams to access Strawberry functionality, allowing for more efficient collaboration on projects across various storage platforms, including cloud and archive.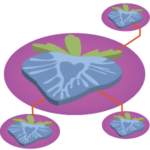 A system that unifies production environments across multiple locations, providing a single, cohesive experience and workflow management using Strawberry. It enables collaboration on projects across a distributed global workforce.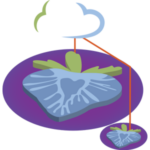 A hybrid cloud solution that combines both cloud and on-premises infrastructure, enabling remote users to access on-site/multi-site capabilities, facilitating external work, remote editing workflows, and review and approval processes.